Wood Ann,
Task Force Member. 
BPW Switzerland, Club Lake Geneva,
Past President BPW Lake Geneva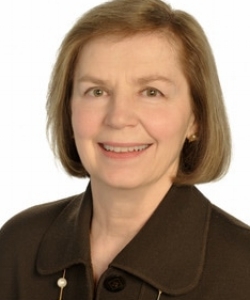 Languages: German, English, French
Professional Experience and Occupation
Ann is a leadership development consultant and coach with a focus on personal and group development. She designs and works on leadership programs at business schools in Europe, the U.S., Asia and the Middle East. She also works with individual coaching clients in leadership skills, career and life transitions, and communication and presentation skills. Founder and director of the company Effective Business Communication, Ann has worked with clients in consumer, business-to-business, high technology, manufacturing, government, non-profit and educational institutions.
Roles at BPW
Ann is one of the founding members of BPW Lake Geneva, the first English-speaking BPW club in Switzerland, and was Club President for five years. She was also on the board of the French-speaking BPW Lausanne club for five years. A member of the BPW Task Force for Leadership and Lifelong Learning, she is a certified PEP Trainer and also an author of the BPW Leadership Training for Women.