Eomois Esther, 
Task Force Member 
BPW Estonia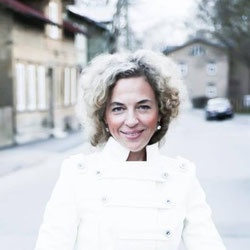 Professional Experience and Occupation
Independent strategic consultant and management coach to develop new business, facilitate effective teams  and train people. Teaching MBA students at one of the leading business schools in Nordic region- Estonian Business School.  Ester is also one of few certified Executive Coaches in Estonia.
Previously, 15+ years experience in corporate boards of international pharmaceutical companies with extensive experience in strategic marketing and customer service.
For all her professional caree, Ester has shared her experience for international students in Estonian Business School in Tallinn and Helsinki, Moldova, Russia, Germany, Chech Republic and others.  Her competence areas are Principles of Strategic Management and Women in Leadership.
Frequent speaker on Estonian and international  management conferences with focus on women in leadership and career management.  One of the organizers of Estonian National Women Congress. Her  doctoral research topic focus on Women On Boards issues.
Roles at BPW 
Certified Trainer of BPW Personal Empowerment Training Program. Delivered women empowerment and leadership trainings for more than 400 women over last 3 years in Estonia. One of the speakers at the 28th BPW International Congress in South Korea, "CEO and Women Empowerment Principles" in 2014, one of the speakers in European BPW Congress in Zurich, 2016. 
Skype: ester.eomois
Email: ester.eomois@ebs.ee